Performer, Wedding Singer
---
Acoustic pop/rock.
Solo, or in duets with singers, or bigger ensembles with violin/piano/percussion:
Irwan performs acoustic pop/rock in weddings and events in Santorini and other Greek or European destinations - either Acoustic (guitar/vocals) or Upbeat acoustic (guitar/voice & backing tracks, for a full-band sound).
Contact us for more info & bookings.
Static.
Alternative rock band that performs original songs:
Other Collaborations.
Irwan has also featured in original songs as a singer such as in the song "Why my bird" by songwriter Tasos Meletopoulos:
With VoiceBox.
Irwan also has featured in covers with the vocal ensemble VoiceBox:
Tv appearances.
*Irwan participated in the TV show competition The Voice of Greece and went on successfully to the live shows part of the show. *
About
---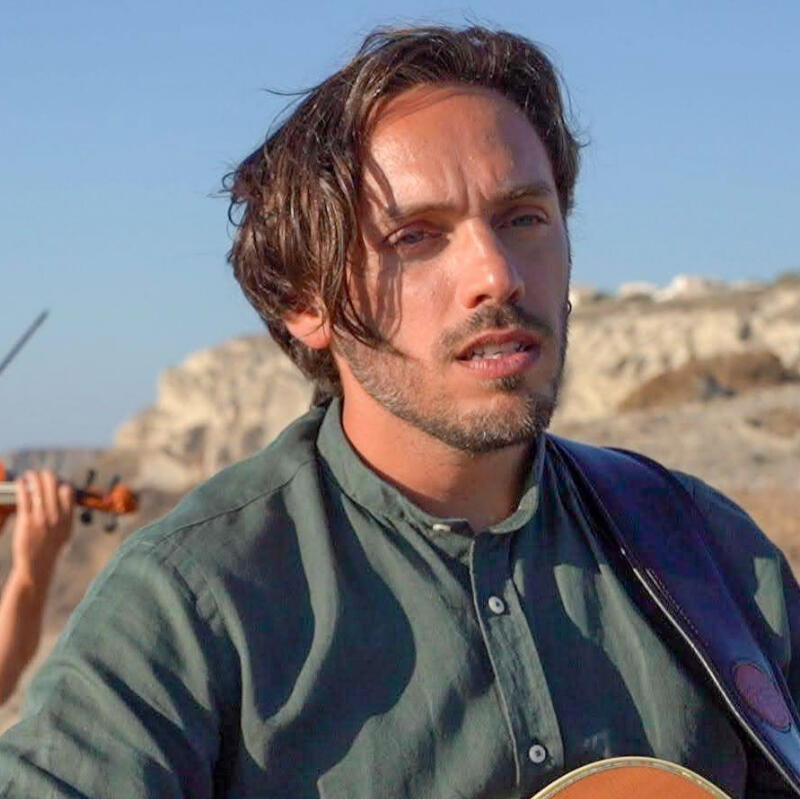 A British/Greek singer and musician with a Diploma in Classical Guitar.Irwan has performed on many stages as a solo artist or in collaboration with other artists in acoustic duets, acoustic bands or larger rock or pop/rock bands and is in demand to perform in weddings, big parties and other events.
Irwan releases original material with his band Static and posts cover videos on YouTube.Irwan reached the final stages of the very first season of "The Voice of Greece" TV talent competition.He is at home in many musical genres, his repertoire ranging from Classical to
Acoustic pop/rock, Alternative rock and Mainstream rock.A sought-after teacher of guitar, bass, vocals and music theory, Irwan teaches one to one in Athens, at the school Kisiris MusicLab in Santorini or online, through specialized music software, connecting to any part of the world.
Teacher
---
Irwan teaches classical, acoustic and electric guitar, bass, vocals and music theory.
With more than 15 years experience in teaching, he has prepared students for official guitar music exams, to enter Special Music Schools (e.g. Pallini Music School) or theory exams.
Along the years, he has taught many students of all ages to play their favorite styles of music - either to get an official title, or to play music as a hobby - ranging from classical to rock, metal, pop, Greek or English songs, giving the student a solid technique while always teaching them the music they love.
Irwan teaches in private lessons one on one or online, through specialized music software, connecting to any part of the world.
Get in touch for more info, or to book a lesson.